Paul Roberts was born in St. Louis, Missouri.   At an early he was baptized, and with his mother being the pianist for the church choir, he began to sing gospel.  As a young man he joined various community gospel choirs, and sang lead to many songs, even had the opportunity to sing background for such gospel greats like Vanessa Bell Armstrong, and Yolanda Adams.
Paul attended St. Louis University, and Harris Stowe State University, where music was his minor.  He later moved to the Washington, DC area, where he performed with a big band called Rendezvous.   He was the lead vocalist for 25 years. The big band (orchestra) played everything from rock to Bach.  Paul has performed for Hillary Clinton, Barbara and Laura Busch, and Rosalind Carter to name a few.
Paul eventually married his childhood sweetheart, Dianne Roberts, and moved back to ST. Louis.   He soon joined The Gospel Music Workshop, St. Louis, East St. Louis Chapter.  Paul is also a member of Principal Things Christian Worship Center in St. Charles Missouri, pastored by Quinton and Jo Ann Bateman.   
Paul loves his gospel roots and gives God all of the glory, that's why his gospel show is named God's Glory Gospel!
It is with great pleasure that we welcome Paul to the WCJS Radio family.  Tune into God's Glory Gospel every Sunday from 8 - 9 am and 7 -8 pm Eastern.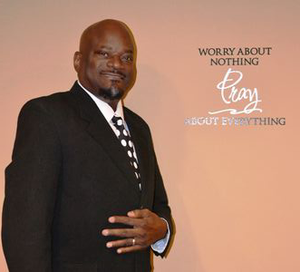 "Awesome Paul Roberts! Listening from Bowie, MD!  Keep ministering in music!!!!"  Renee T.
"Truly enjoyed this inspirational hour with Paul Robert's! Looking forward to hearing
this show on a regular basis. God Bless you and your family!!"  Linda S.
"I love the new gospel station. So inspirational."  Rhonda H.